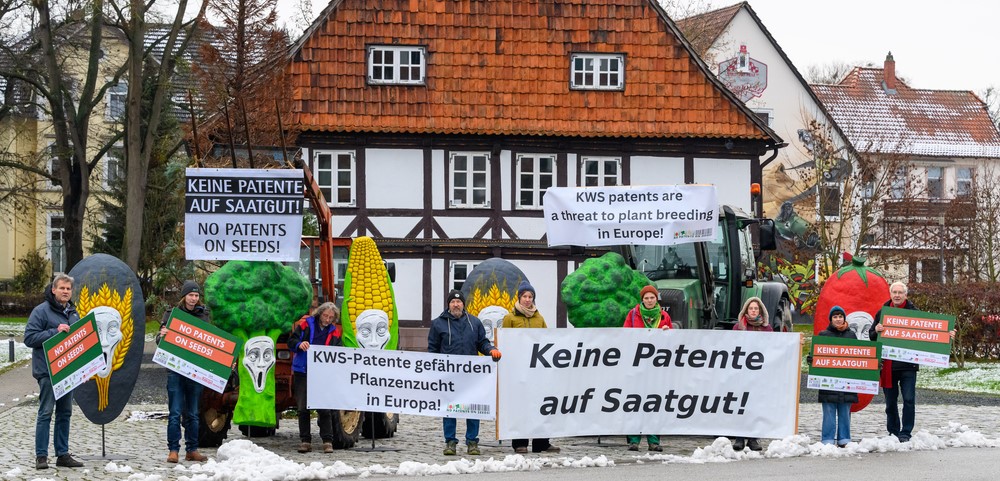 On 6 December 2022 No Patents on Seeds! demonstrated at the KWS headquarters in Germany to coincide with the company's annual shareholders' meeting. The company has filed an increasing number of patent applications within the last few years, claiming plants and seeds both with and without genetic engineering (GE). These patents are a threat to the legally guaranteed breeders' exemption for conventionally-bred plants, which allows free breeding with all plant varieties on the market. No Patents on Seeds! is further releasing a report today highlighting the risks that the patents held by KWS pose to plant breeding.
The report Patents filed by KWS are a threat to plant breeding in Europe (December 2022)
WeMove Europe video to share: Protest to Save the Future of our Food! (German, english subtitles)
---
Please contact johanna.eckhardt@no-patents-on-seeds.org for photos in high resolution.
Photos: Falk Heller
Sculptures: Freia Hellenkamp