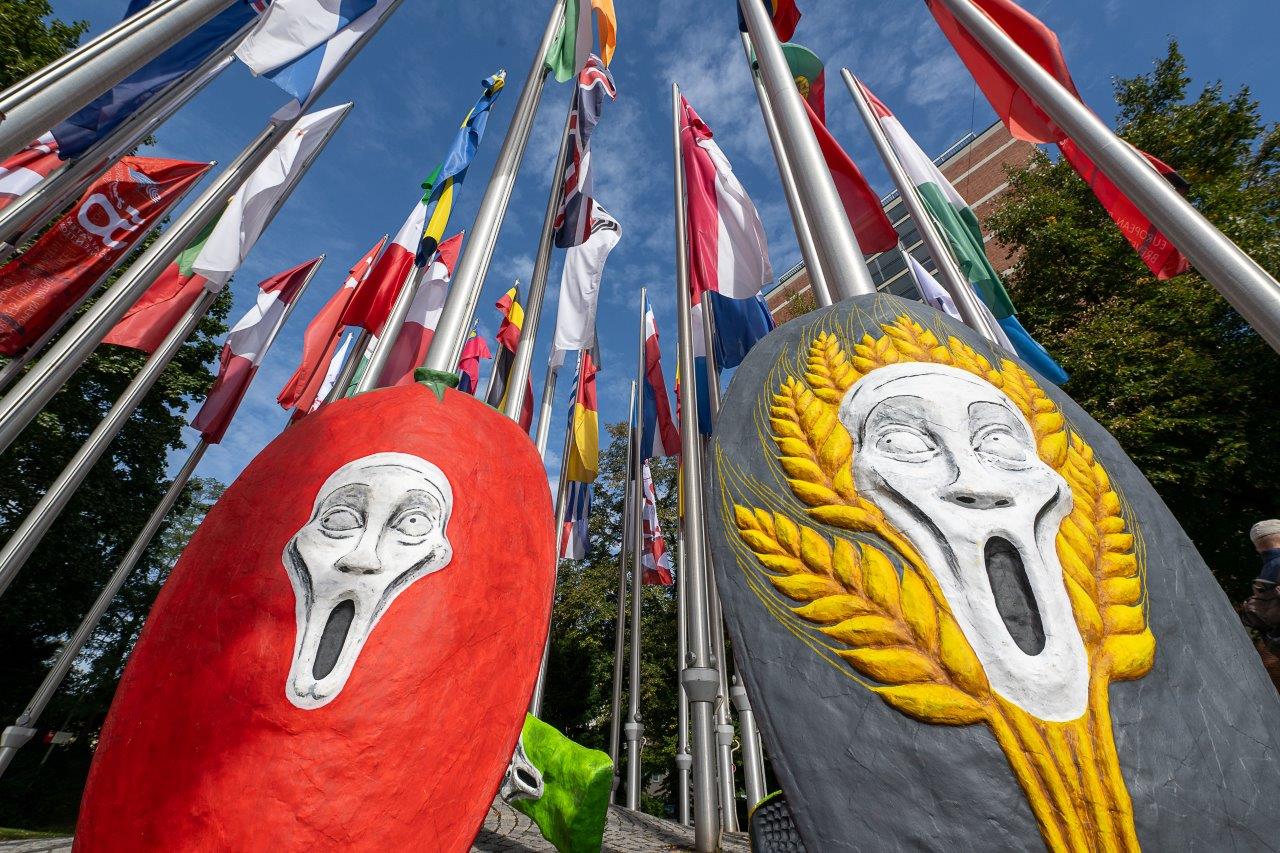 Drumming up support against patents on seeds
5 October 2023 / No Patents on Seeds! will be holding a demonstration today on the 50th anniversary of the European Patent Office (EPO) in Munich. No Patents on Seeds! will join with other partner organisations, e. g. Friends of the Earth in Bavaria, Arbeitsgemeinschaft bäuerliche Landwirtschaft (AbL), Munich Environmental Institute and ARCHE NOAH (Austria), outside the EPO, where several large images of patented tomatoes, broccoli, barley and maize will be set up to form part of the demonstration. Participants will be attracting attention and making themselves heard by banging loudly on cooking utensils at the protest. Just recently, the EPO granted another new patent on broccoli produced by conventional breeding.
Photos of the activity can be downloaded via this wetransfer link https://we.tl/t-szby3Ex20g until 12 October 2023.
After that and for photos in high resolution please contact johanna.eckhardt@no-patents-on-seeds.org. 
Photos: Thomas Einberger / argum, Sculptures: Freia Hellenkamp